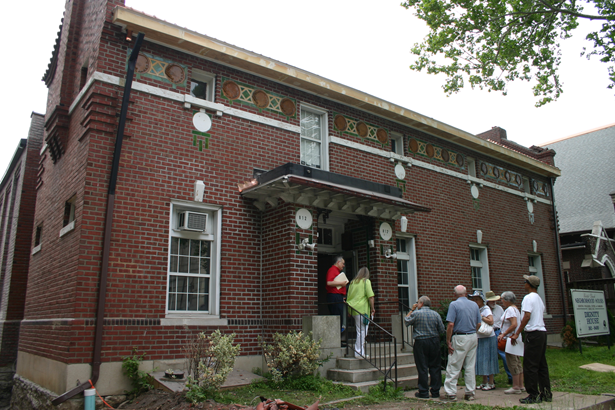 Boo Cat Club, originally St. Louis Artists Guild, St. Louis, Missouri, 1908, Louis C. Spiering
---
Events & Tours
The St. Louis Chapter of the Society of Architectural Historians holds two annual meetings: one business meeting with a brief program and one member gathering in which members provide program content. The Chapter also coordinates lectures about architectural topics, not limited to the St. Louis region. This page provides helpful links to events and tours sponsored by St. Louis Chapter of SAH as well as those sponsored by other organizations. Members may send event and tour information to Esley Hamilton.

Current Events

"Gene Mackey: In Tribute" Sheldon Art Galleries, Bernoudy Gallery of Architecture, 3648 Washington Blvd., St. Louis, MO 63108, Friday, March 2, 2018 - Saturday, April 21, 2018, free.


"Bride of the Desert: An Exploration of Palmyra" Sheldon Art Galleries, 3648 Washington Blvd., St. Louis, MO 63108, Friday, March 2, 2018 - Saturday, April 21, 2018, Gallery Talk: "Ancient Palmyra: Oasis to Empire" by Dr. Michael Fuller, Professor Emeritus, St. Louis Community College, Tuesday, March 13, 2018, 6 p.m., free, reservations encouraged. Contact Paula Lincoln at plincoln@thesheldon.org or 314-533-9900 x37.

Past Events

The 2018 Annual Gathering of the Society of Architectural Historians St. Louis and Missouri Valley Chapters was held at the Arcade Building, 800 Olive Street, St. Louis on Sunday evening, February 11.

We wish to thank the Arcade Building management for graciously hosting our event and Paul Hohmann, AIA of Ebersoldt + Associates Architecture, the designer of the renovated Arcade Building, and our Vice President of the Board of Directors of the Society of Architectural Historians St. Louis and Missouri Valley Chapters, for making the arrangements. With Love Catering provided a wonderful buffet dinner and refreshments.

The magnificent 17 story Arcade Building, designed in 1919 by Thomas P. Barnett, Architect, is a Gothic revival-style building first imagined as a "city within a city" with six floors of retail and office space above. Beautifully restored and reopened in 2016, it now includes Webster University classrooms, an auditorium, community kitchen and art gallery on the first two floors, with apartment units above, including units for artists. Shared amenities for residents include an art studio, yoga and dance studios, lounges and a rooftop club and terrace.

After dinner, there were 11 member presentations.


The Forgotten Mansion of Archbishop Peter Richard Kenrick, 3810 Lindell Blvd., facing Kenrick Square Park (later, Maurice Nutt Park) presented by Thomas Grady

The Chrysler Building presented by Richard Mueller

A Civic Building presented by Doug Schneider

Service Journal of George E. Mattingly Civil Engineer 1910-1921 presented by John Knoll

Keldur Turf Farmhouse, Rangarvellir, Iceland presented by Elyse McBride

Unhappy Hour: 2017 Places in Peril presented by Bill Hart

The John Dietrich House presented by Daniel Gonzales

Architecture of Iceland presented by Esley Hamilton

Barnett, Haynes and Barnett: THE LOST HOUSES presented by David Simmons

New York and New Jersey Telephone Company Building, Built 1897-98, Architect Rudolphe L. Daus (Brooklyn) presented by Marshall Poger

The Square Colosseum/Palazzo della CiviltÓ Italiana (1937-1943), Esposizione Universale Roma ("EUR"), Rome, Italy presented by John Guenther


To those who attended the 2018 Annual Gathering, we thank you. To those who could not, we hope to see you at our 2019 Annual Gathering!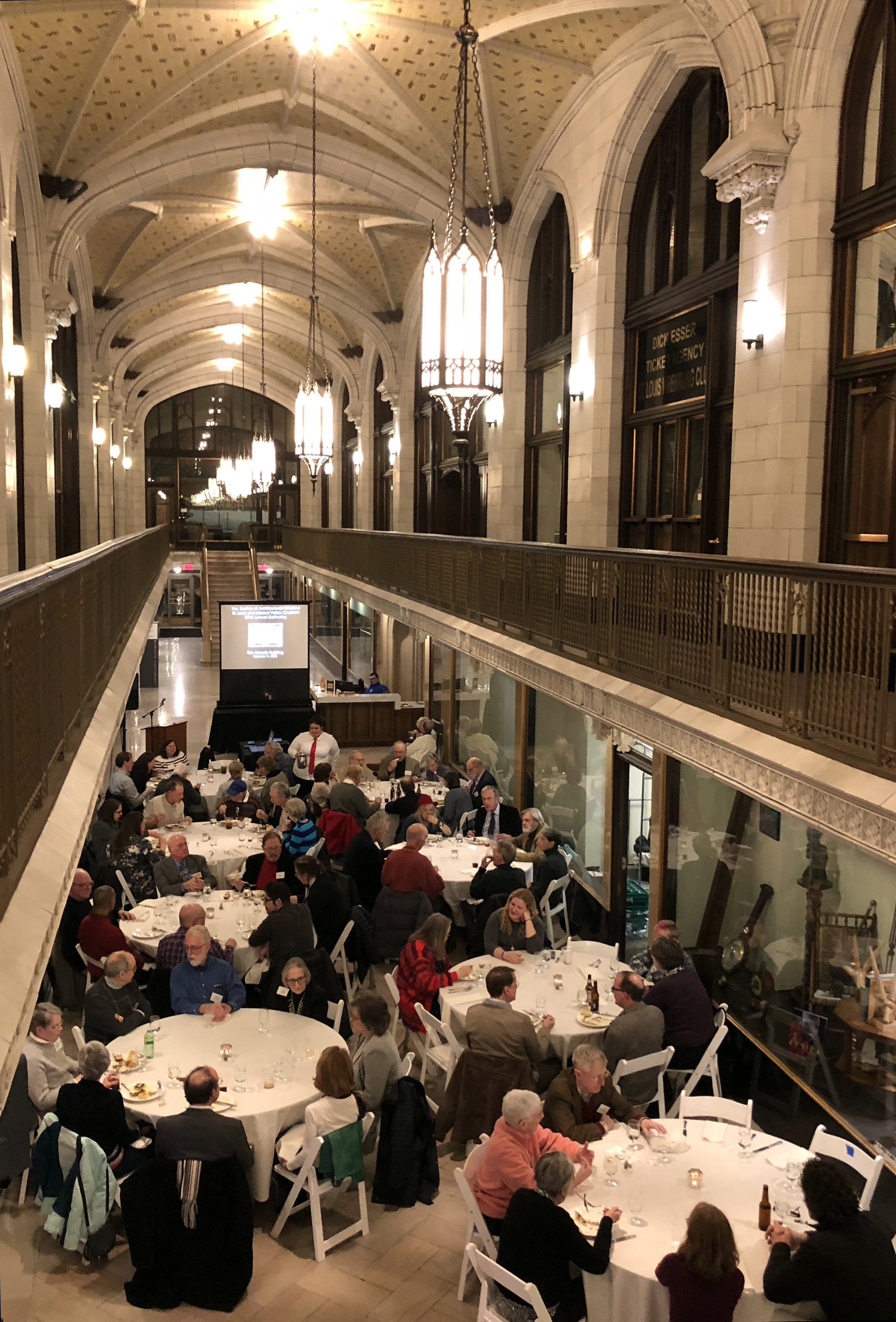 2018 Society of Architectural Historians St. Louis and Missouri Valley Chapters Annual Gathering, Arcade Building, February 11, 2018